Easy DIY Website Builder and Online Shop Software +

New Zealand Web Design and Website Hosting

Cut web site setup and maintenance fees for your online store, service business or club.

Try the free eDIY Website Builder software now - Get started with free web design templates, or get our experienced web designers to create an affordable custom web design unique for you.


Try it Now!




Built in Web Design and Internet Marketing
Free Website Templates

Get your website up and running fast using one of our free web templates, browse the full library by installing the CMS software.

Why use a free web template?

One of the benefits of using the eDIY CMS software is that the web design can be changed at any time without affecting the content of your website, so a free web design template is a great way to start off instantly. Once your site has been setup and established, consider a custom web design to inspire confidence in your visitors and let them see you in your best possible light.

Custom Website Design

Stand out from the crowd with a unique, custom web design made for your business and branding.

Should I get a customised web design?

Yes, definitely! Having a branded custom designed website will make your business look good. Our Christchurch web designers have created hundreds of web designs for businesses around New Zealand. Have a look at our existing customers websites and don't hesitate to contact us for a free consultation and quote for your next web site project.

Online Marketing

Internet & Social Marketing with a goal focused website will convert more site visitors into customers.

Why is Online Marketing important?

Your website works like a 24x7 sales person. Get more people looking by using targeted marketing campaigns and measure conversion rates to improve them. An eDIY Website Builder website puts inexpensive marketing options at your disposal, such as email marketing and discount codes. Look at our internet marketing guide or discuss your requirements with us.

Web Design Services
Web Design Customers
About Internet Marketing
Built in Quality Web Hosting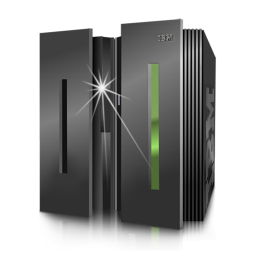 Web hosting services for your eDIY Website Builder site is built in to your subscription plan, and means we take care of all the technical details of keeping your website up and running 24x7 all year round. We use only premium data centres based in Christchurch and Auckland and around the world for our servers and your website hosting service. Our NZ web hosting servers have had an upgrade recently so your eDIY web site loading speeds will be perceptively faster than before.
Built in Ecommerce Software
If you're a retailer or a wholesaler, there's many functions built into the eDIY Website Builder ecommerce system to give you an easy to manage and flexible online shop. You can have different prices and specials for different customers, security levels to restrict access to different parts of your site, and a completely templatable shopping experience.
PDF Catalogue and PDF Document Generator
A PDF catalogue can be created from your product database, great for salespeople on the road, as well as an up to date yet look at your product range for your customers that doesn't require an internet connection. Other templated PDF documents can be created from customer supplied data.
Web Solutions and Customisation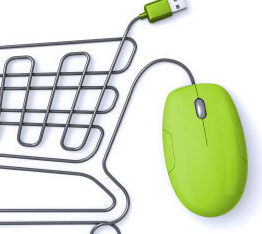 Our in-house developers can provide custom web development - such as a product warranty system for a major New Zealand builders hardware brand. It creates PDF printable product warranty certificates which are emailed to the customer. Contact us today about automated web workflow solutions for your ecommerce store and business system.
Bulk Email Marketing
Use the built in bulk email system to send promotions and discount codes to get repeat business using this cost effective medium. Track opening and bounce rates, plus measure conversions from your email campaigns.
Order Management and Workflow
The order manager has custom defined order states, so you can manage your order workflow quickly and efficiently. Email your customers to let them know their order has been sent and what the tracking numbers on the parcels are.
Integration with accounting and stock management software
Manage your ecommerce store from anywhere anytime, with as many users as you like accessing the shop management software. The eDIY Website Builder ecommerce software integrates with JIWA and MYOB, and can read common data formats to import your product data quickly.
Take payments in Bitcoin
This new form of money is ideal for online and mobile commerce. Allow your customers to pay you in Bitcoin instantly with our new Bitcoin checkout. Any purchases made in Bitcoin are immediately transferred to your own Bitcoin wallet, and exchange rates between Bitcoin and currency your items are priced in are updated every minute.
eDIY Subscription Plans
Free Web Hosting
No Charge

| | |
| --- | --- |
| Web Hosting Summary | Free sub-domain name |
| Templates | |
| Analytics Reports | |
| Own domain name | - |
| Sell online | - |
| Web Pages | 5 |
| Products | 0 |
| Storage | 5Mb |

Free Web Design

Page Web Hosting
from $19 p/m

For service providers, clubs or groups

-

20 - 100

0

500Mb

Shop Website Hosting
from $59 p/m

Sell your products online

100+

100 - 1000+

1Gb+
Free Quotation
Contact us for a free quote for your website design requirements, ecommerce or customised web site development. You can also get started right away making a free website by downloading the eDIY Website CMS software. Remember, the design of your site can be altered at any time without affecting your web page content.

Get a Free Quote now!
eDIY
is a full service Christchurch web shop design agency and web site hosting service company. Our easy to use website builder and NZ made ecommerce software, email hosting and internet marketing services are based in Christchurch and Auckland in New Zealand. We also develop
game number generator
and advertising display software.